I don't know about you but sometimes I just want some good solid alone time and I want to be pampered. I can't always afford a real spa trip but its easy and fun to pamper yourself at home.
First I like to think about what little extras I want for my special night in and what I need to buy.
I like to plan on having a nice light meal that I don't have to prepare myself like a to go salad from a deli or a sandwich (I imagine sushi would work well if you're into that). I make a list of everything I need and go to target to pick it up if I don't have it. I usually like to buy myself a new nail polish color to spice it up and make it fresh. I'll buy the salad and usually a fancy kind of drink I would not usually splurge on like Voss water, last so its fresh.
Once you've done this once you won't need as much stuff at the store but here are a few essentials-
A good mud mask to clean out pores. Nothing beats Queen Helene mind julep mask. It is also cheap at only 3 or 4 dollars.
For silky locks a cheap hot oil treatment works well. Heat up a towel in the microwave and wrap it around your head while the mask sits.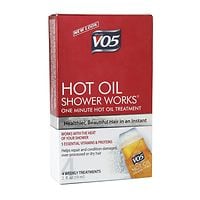 Next a good body scrub is called for so that in the bath you can polish your skin. You can buy this almost anywhere and they come in many price ranges, you can even make it yourself if you know how... I love the feel and scent of this from target (its also Boots. heart London) and it is reasonably priced. A good buy.
Rubbing a baby oil on after the bath will seal in moisture- rub it on your skin before you dry off so its not greasy. Follow with a thick body butter in a great scent like Bath and Body works vanilla noir, a very sexy scent.
If you have a tub make sure to buy some cheap bath salts and bubble bath. This stuff is usually cheap. In the tub shave your legs and whatever else you like thoroughly. I also say head over to Ross or TJ Maxx and pick up a super soft, big, luxe towel that you can use on spa nights.
Once you're dry comb out your hair and rub in some leave in conditioner. I find this kind works great, is super cheap and smells yummy. Garnier Frustise, sleek and shine.
Let your hair dry naturally or clip it out of your face. No blow drying or beauty rituals... relaaax.
If your brows need a trimming and you feel ok doing it yourself I use this:
Now that you're dry and waxed, wrap yourself in the luxe towel or put on some comfy clothes. Sit down and eat your dinner and enjoy a guilty pleasure movie you don't normally indulge in but love like Mean Girls.
For the finishing steps get some cheap nail files if you don't have them and pick out a killer polish. I love OPI shades and quality (and names!) but its a tad pricey. Any brand will do.
Now sit back and relax for a while. Watch another movie or finish one. Read a good book and maybe indulge in dessert.
Most of all, enjoy!