Summer is in full swing!
This is a tad long... but it's fun!
So basically I'm on a mission to make 2010 the best year ever. And guess what? So far... so good. See 2009 was basically a terrible year for me. It was the year after college graduation and I spent it in a job I did not like most of the time (and had to commute to COMPTON for, working in politics is not glamorous people, it sucks), living with my grandma because said job did not pay enough for my own place in Los Angeles (I was in Pasadena) and I boyfriend and I were working out a lot of issues in our relationship and it was hard. He also moved in New York City at the end of last year sticking me in a long distance relationship. I also put on weight and just fell into this
funk.
So anyway. I was forced to leave my comfort zone and make some big changes. I had been through the rejection of Teach for America after reaching the final round (and putting in a TON of work) which was the first time I had been officially rejected for anything I applied for. Little did I know I would soon be 'let go' from my job for being 'a bad fit' after a YEAR of blood sweat and tears. I had worked my ass off for this man as his field rep! He had always told me how great I was how much he loved me etc. etc. and come to find out his scheduler (who I thought was my friend but happens to be his close family friend) had a personal issue with me and basically asked for me to be fired... ummmm ok? And hard work means what? There is A LOT of other crap about that but the point is I was forced to move on.
Luckily I had applied for Spring admission to Columbia University's teaching program (with every intention of deferring to fall IF I could get in). I expected rejection but I was admitted! Awesome! No need to make a new plan- it was like I had planned for this work ordeal without knowing it. I mean my acceptance letter came like 1 week after I was let go.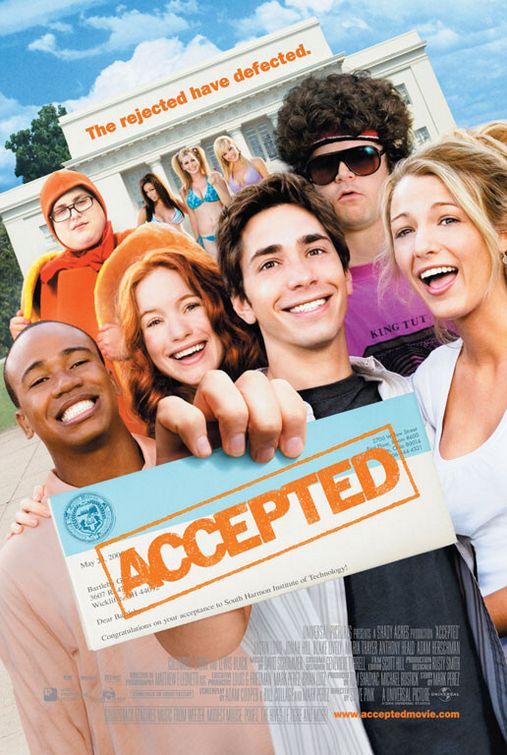 ps- this movie was filmed at my ungrad institution and that building is at my school.
SO awesome times in 2010 BEGINS. I had less than a month to pack my life up and move to NYC, a place I had only been once...
Since moving here I have fallen in LOVE with my school and with teaching. I've NEVER been so passionate about something like this and it feels really really good. It also feels good knowing that I'm at such a prestigious and regarded institution. I've worked so hard for something like this. And I got all A's or A-'s for the first time in a while this semester.
My relationship is on such a great track. I can count on one hand the amount of fights we've had since I've been here (5 or 6 months) and none of them have been terrible. We have grown together and trust each other. We are close in a way I never knew was possible (and now he's in CA and I'm a sad girl).
So here I am in NYC until July 1st for summer school. I have AMAZING travel plans that I will continue to talk about in another post but for now I want to have an equally amazing June. These are a few questions I will ask myself; did I learn something? Was I creative, am I more fit, cultured and happy?
I'm off to a great start. My mom was in town and we went to a Broadway play (my first!), saw Glee! in concert at Radio City Music Hall, took a boat to the statue of liberty, went to the John Lennon memorial, the turtle pond, Wall Street, Tiffany's, 5th Ave, Trump Tower and little Italy. (picture below)
Just today- I woke up, went to the gym, took the train out to Brooklyn and picked up a used sewing machine (I plan on making a dress) and went to my first cake decorating class. We learned this-
mine are better. :).
Tomorrow I'm going to Mood a la Project Runway for fabric for my dress and I'm going to see some friends.
Other plans I have are- another Broadway play (Lend me a Tenor), a trip to the ballet, more cake decorating, MUSEUMS galore (they are free with my ID), gym gym gym and class. I have some other ideas too but we'll see how time goes.
NOW enjoy some pictures!
What awesome do you have planned?!